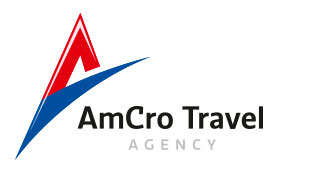 Amcro Travel is the first branded agency in the world for the US market
Who we are?
AmCro Travel is a team of ambitious Croatian, American and Italian tourism experts. We come from Split (CRO), New York (US), New Orleans (US), Chicago (US), Los Angeles (US), Rome (IT) and Venice (IT). The entire structure is based on exceptionally good American-Croatian relations, which we have jointly turned into a unique project, bringing new developments in the current world tourism concept. ACT is based in New York, US office and Makarska, Split Dalmatian County, the heart of Dalmatia and the Adriatic coast, Croatian office. Our specialty is the organization of your vacation in the Mediterranean and the Adriatic Sea which connects Italy and Croatia. Discover more at the following link: http://www.ashleycolburnproductions.com/croatia-tours/
What we do?
We are dealing mostly with the US market in order to provide the most quality and complete service to each individual or group of clients. We celebrate with you 4th July, Thanksgiving Day, Halloween. We want you to feel like at home in every moment of your vacation. Send your inquiry, express your wishes and we will arrange for you an unforgettable vacation in the most attractive parts of Croatia and Italy or just pick some of the special offers from our portfolio. We offer full service all the travel time for individuals as well as group travel.
Let US to be Your choice!
Our Mission and Vision:
Our mission is to make happy and satisfy our customers in every segment of the journey. ACT consistently follows customer requirements and desires to the finest details and fully meets their expectations. In our long-term vision, AmCro Travel is a travel company that will become a synonym for luxury and corporate travel for the specific market of Croatia and Italy by setting a new standard of excellence.